Car Insurance also called Auto or Vehicle insurance is a type of Insurance plan whereby the Insurance company pays you in the event of the damage of your vehicle(s). With the ever-increasing occurrences of accidents on Nigerian roads, it has become extremely necessary to have car insurance.
As it turns out, the types of car insurance plans that  are available elsewhere are not always the same available in Nigeria. Here are the plans that are most popular in Nigeria:
Types of Car, Vehicle or Auto Insurance plans in Nigeria
There are basically two (2) types of car insurance plan in Nigeria which are:
 types of car Insurance plan
1. Third party car insurance plan and
2. Comprehensive Motor Insurance Liability
Let's delve in further.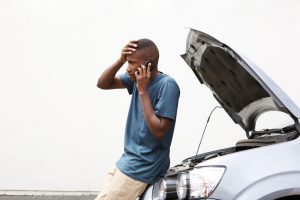 1. Third party car insurance:
For those of you who like cheap and free stuff, you're definitely going to love this one. It's not free but the Third party car insurance plan is the cheapest and most basic type of vehicle Insurance in the country. Probably every Tom, Dick and Harry can afford it and that's a good thing.
What's probably even better (maybe more for the Insurance companies than you) is that it's a Federal offence if you don't have one.
Yes. You read that correctly. I didn't stutter.
According to the Motor Insurance Act of 1945, Vanguard reports and I quote, "The 1945 Act made it mandatory for all vehicle owners and users to obtain the Third Party Insurance cover before driving or putting their vehicles to use on the road or highways. It therefore becomes an offence punishable in law for any person contravening the provisions of the law"
I mean, it's not punishable by death but you'll get punished anyway.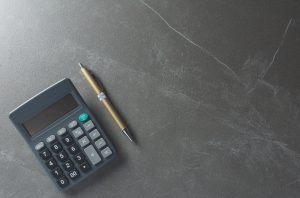 The Third party car insurance plan pays you in the event of the damage of your insured vehicle(s). However what it does not cover includes but is not limited to:
General ageing, wear and tear of the insured vehicle.
Damage by a person driving without a valid driver's license
Mechanical or electrical breakdown or failure
Damage by a person under the influence of alcohol or drugs (don't do drugs)
Loss/damage attributable to War, Mutiny, Nuclear (like seriously?)
Damage to tyres and tubes, unless if they were damaged during an accident.
Loss or damage outside Nigeria except the Policy is extended beyond Nigeria.
2. Comprehensive Motor Insurance Liability:
Here, your car insurance does not just cover the liability of your own car in the event of an accident, it also covers the insurance of damage done to other vehicles (how wonderful is that?). It also doesn't just cover accidents alone but can also damages from natural sources like a storm for example. However, please note that because this cover is so encompassing, you might in some cases be required to pay for a percentage of the damages from your pocket. If you need further information and clarification about this, ask your Car Insurance company to explain it in detail to you.
Ready to buy Car Insurance cover? Click here now