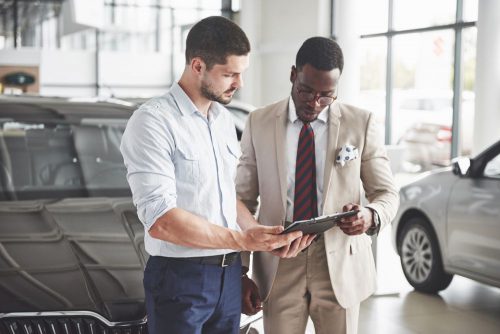 Introduction:
When it comes to car insurance and travelling overseas, two things come to mind: You're either considering shipping your own car down with you, or you're renting a car when you arrive at your destination. Either way, auto insurance (or car insurance) is inevitable.

Most car insurance policies may not be valid when you're in another country. We however strongly advise that you confirm the validity and versatility of your car insurance policy with your insurer representative. This is to avoid 'stories that touch' after you have embarked on your journey.

Rental Car Insurance and Collision Damage Waiver (CDW):
In this light, it is commonplace to secure a Rental Car Insurance in the country you're travelling to. Although rental car companies provide insurance, you can also do your background knowledge to compare insurance companies that offer similar services. It depends on whatever medium floats your boat.

Although purchasing rental car insurance may prove expensive, you could consider buying a Collision Damage Waiver (CDW) from your credit card provider. CDW; also referred to as 'Damage Waiver' or Loss-Damage Waiver (LDW), is an optional damage insurance policy that is available to you when you rent a car. Although this is a cost-effective auto insurance policy, its cost is dependent on a number of factors including the type of rental car you're securing and where the car is being driven.    

It is, however, most noteworthy to mention that the CDW does not cover all repair costs. For some car rental companies, the CDW only covers the car's bodywork. Invariably, damages involving mirrors and windows, wheels and tyres, engine, the car's interior, and the like are not covered.

Other types of Car Rental Insurance:
↺ Supplemental Liability Protection (SLP):
This kind of insurance policy covers damage or injury to other people or property. The SLP policy also covers the medical costs for people's injuries in accidents you're responsible for.

↺ Personal Effects Coverage (PEC):
It is insured against the theft of the vehicle you rent. For some car rental services, it includes coverage for the insured's personal belongings and their family's. 

↺ Personal Accident Insurance (PAI):
This is associated with medical and ambulance benefits of the policyholder, or renter – in this case. The Personal Accident Insurance arguably duplicates the coverage entrenched in life and health insurance.

Conclusion and Cheat Sheet:
Here's a cheat sheet you may want to consider: Travel experts advise that you don't rent a car at the terminal – look beyond the airport. In many instances, there is usually a hike in car rental fees from the airport – this stems from the surcharge for an airport fee. Looking beyond the airport when renting a car may save you a considerable amount of money.

Additionally, you should take your time before making resolutions to rent a car. Making hasty decisions such as those at the counter, for instance, may not be the best shot for you. You want to painstakingly review the terms and conditions attached to the rental policy before you decide to pick the keys.

Want to learn more about car insurance overseas? Click here to get started.