Here is a step by step guide you can follow when you want to buy insurance for your car. We've encapsulated all this in an Infographic so you can get the full gist as vividly as possible.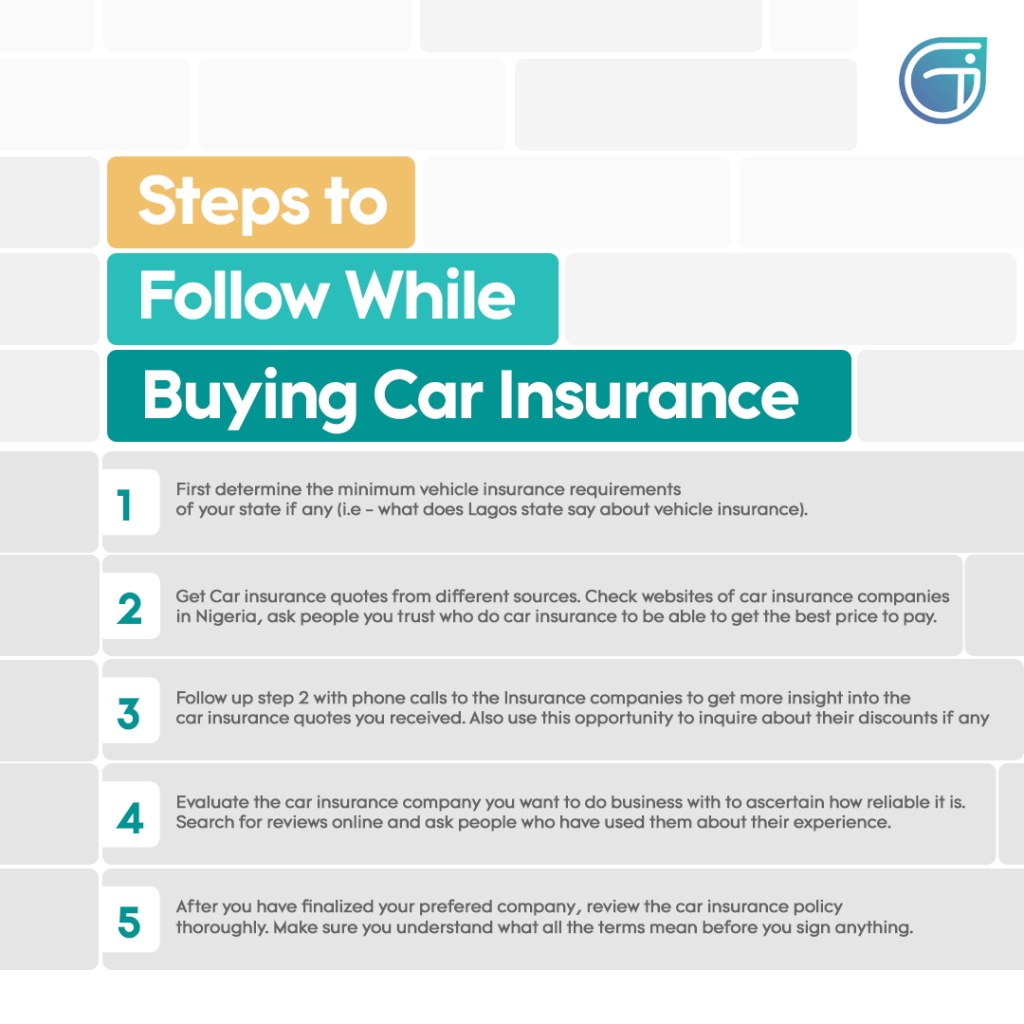 Step 1: First determine the minimum vehicle insurance requirements of your state if any (i.e – what does Lagos state say about vehicle insurance).
Step 2: Get Car insurance quotes from different sources. Check websites of car insurance companies in Nigeria, ask people you trust who does car insurance to be able to get the best price to pay.
Step 3: Follow up step 2 with phone calls to the Insurance companies to get more insight into the car insurance quotes you received. Also, use this opportunity to inquire about their discounts if any.
Step 4: Evaluate the car insurance company you want to do business with to ascertain how reliable it is. Search for reviews online and ask people who have used them about their experience.
Step 5: After you have finalized your preferred company, review the car insurance policy thoroughly. Make sure you understand what all the terms mean before you sign anything.
Get your Car insured today by clicking here.

Subscribe to our Newsletter to get all our latest articles about Insurance as they drop.