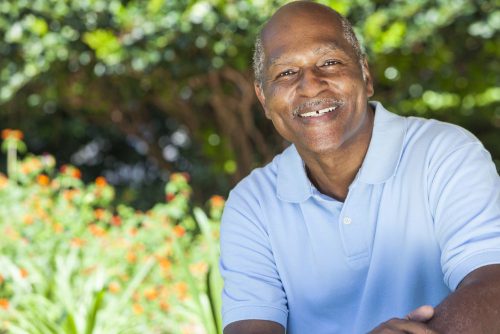 Introduction:
After working for a long time hustle, there is absolutely time for one to retire but the big question is 'What Is Your Retirement Plan?' It is not too early to think of decisions for the future as your present commitment will determine how the future will look like. The end of the month is often times the best time for millions of people. Can you guess why that is?
Just imagine opening your eyes to the days when work is no more, the pension is not forthcoming and your bank statement is starting to look different. The monthly addition to your account balance is a soothing relief not only for you but for the family that depends on you.
The joy of a new salary often goes into unplanned and planned expenses. Expenses such as food, accommodation, and necessities of life are unavoidable but expenses that come from unpredictable affairs leave the account in the red. These will keep surmounting and before one knows it retirement time has come.
But life looks different if one plans on how their finances run and for unpredictable events that can occur on the way. For example, as one grows older, the immune system is not as it was before, leaving the tissues weaker than before. A self-conscious individual realises the importance of this aspect and visits the doctor regularly for check-ups. You know the saying, prevention is better than cure. However, the health cost can be alarming for those who did not take caution on their finances.

5 Planning Tips for Retirement:
A. Money for a Good Time:
You might wonder while this comes first. It is not a hard nut to crack, it is because your mental health is important. Working working working and not taking time off is not a good idea. There is a time for everything under the earth, the time to cool off and the time to work. When it is time to have a good time, please do. But. Apply caution. There is this familiar joke that tells of money flying in the air when one steps out of the house. For instance, you decide to take your friends out and then you realise that the kind of money that oozed out of your pocket will keep you thinking for a long time. Nothing comes for free, fun isn't free too. Hence, have a certain amount for fun days and make sure you do have fun with those that matter.
B. Money for Feeding:
Who doesn't like food? It is a necessity for all. Either you cook yourself or buy from Iya Ahmed or from the Chicken Republic, you need to set a certain amount of your salary to feeding yourself. A good way is to take note of the prices of things you regularly store at home regularly like water, drinks, cereal, and other food items so that you have a clear picture of how much you should budget for the coming month.
C. Money for Utility Bills:
You don't want to hear 'Up Nepa!' and watch your fuel burn because you did not pay your bills as at when due. At an age where data is life, Wi-Fi bills are also necessary. The cost of living funds that covers these bills as well as transportation, estate bills, and the like should be separated to ensure a smooth running in your house and daily affairs. Also, bills that should cover monthly servicing of a generator or your car should be noted.
D. Money for Insurance:
Asa's lyrics: 'No one knows tomorrow' explains the reality of life and the uncertainties that it offers. No one can ascertain how tomorrow can be so as you plan for one's retirement, you look for the surety that safeguards you, your loved ones and your properties. It is wise to plan for the unexpected. With retirement approaching, the different types of insurance such as travel insurance, health insurance, life insurance, home insurance serve as safeguards in times of need. At times like this, one can avoid out of pocket payments for unfortunate happenings like medical illness, fire outbreak, accidents and more. Keeping money for insurance reduces your expenses in the long run, helps you live life without worry and caters to your beneficiaries when one is gone.
E. Money for Savings and Investments:
Another key element to secure the bag and retire is when you save and invest. This is important as money saved up will save you in the future. Keep a separate account for saving. There are different investment platforms available today where you can watch your money grow.
Conclusion:
Now imagine waking up to a life well secured because of the financial decisions you made. Start now and stay secured. Find more exciting insurance tips, subscribe here.