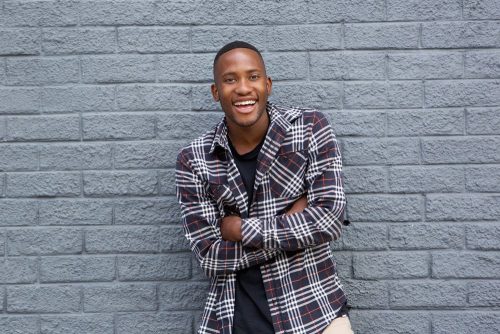 Being a millennial is more than being the coolest tech person in the block, it is owning up to your financial journey and realizing that growing up is not as appealing as you thought it would be. Grooming such an interest in insurance at a young age is an indication that you are fully abreast of making quality financial decisions.
Though some people believe that millennials live the best lives as they have the energy, liberty of making severe decisions and are at the peak of their lives.
Here are some of the tips every millennial should consider buying insurance:
Shop around, Stay 'woke'
There are several insurance companies around with different insurance plans and promises to match. Do not be quick to choose, take your time, do not be restricted to a particular well-advertised insurer. Your top priority is to look for one that offers the best coverage that suits your pocket and your lifestyle. Fit the coverage to your budget and seek the best policy for your financial status. For more clarification, you can seek assistance from insurance brokers or insurance agents who can advise you on the right path to take. As a young woman or man, though the price is important, you should realize that the lowest price tag will lead to lower coverage, it is best you choose one that will benefit you in the long run.
Compare the Prices
If you have ever been to the local markets or any market at all, you will understand the gain that comes with a good bargain. It usually does not come with one seller, it takes a series of stops here or there before you get your desired price. When it comes to the financial market, it is not entirely different despite the different means you use to check the quotes that suit your pocket. You can check online, visit the company or contact insurance agents or broker to get the right information. Depending on your coverage needs, it is necessary to look at each angle of coverage rather than the monthly deductions you have to make.
Shop for Discounts
If you have seen anyone who does not like a freebie, please do tag them in the comment section below. We need to know them because they are rare. Looking for discounts and getting them is one of the best feelings ever and when it comes to insurance, do embrace it and find other ways to save. Sometimes these discounts are written on the companies' sites but other times it is hidden. You can ask your insurance agent if there is any discount for the coverage you finally settle for. For instance, you can get a discount if you pay for your policy in full, if you stay accident-free, have excellent grades, buy multiple policies or refer someone to the company.
Get Life Insurance now, no Need for any Delay
Be young and secured. No matter how young or old you are, life insurance is important. Getting secured of life's uncertainties is a smart financial move as you will save costs in the long run. It is cheaper to buy a life insurance policy when you are young and healthy than when one is older. The life insurance policy will help cover one's family from unexpected costs in one's demise, either a loan debt or a mortgage. Every young one should also consider getting a long term disability coverage in the event of an accident where one is unable to work due to disability.
Minimize risks and Prevent Loss
Despite getting the right insurance company and the right cover, you should be conscious of the risk you take on. Life must not teach you lessons before you gain the experience sought after by many. Being millennial means embracing risks as they come and that in itself is a great and exciting ordeal. But it is wise to limit the possible losses and take on risks that would yield good results. From your health, you must ensure you take on the right nutrients and do regular check-ups where necessary. Plan properly and get the right protection to stay ahead of risks that life brings to you.
Trying to buy insurance as a millennial, we have a great deal you can consider. Team up with our experts for more exciting insurance tips and how to get the best insurance deal.