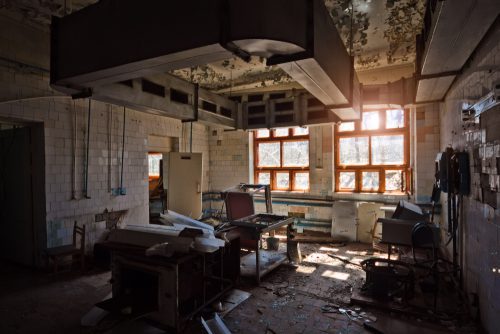 Anyone who has built or rented a house would understand the value of getting a home insurance policy that is designed to cover homes and their contents.
Home insurance which is sometimes referred to as "hazard insurance", is simply ensuring you have peace of mind in times of crisis.
So, whether you truly understand the importance of getting home insurance or you are been urged by family and friends to acquire home insurance, we will be putting you through all the things you need to know, to get home insurance.
How to get the best home insurance policy
1. Determine the exact type of policy you need
You don't want to be paying a huge amount of money as premium on a policy you probably don't even need. The various types of Home Insurance coverage are:
Basic Home Insurance Policy, HO-1: This policy helps protect the homeowner against 10 basic perils such as fire or smoke, explosions, lightning, volcanic eruptions and damage from aircraft.
Broad Form Policy, HO-2: This policy covers all the 10 perils in the basic policy, plus a few more, like accidents from electric currents. Your structure, your personal belongings, and your personal liability are covered.
Special Form Policy, HO-3: The Special Form Policy covers everything in the Broad Form policy, plus more. This policy covers you if you damage someone's property or injure them.
Tenant's Form, HO-4: Tenant's form is for renters and is commonly known as renters insurance. It covers your personal belongings and personal liability.
Comprehensive Form, HO-5: This policy is comprehensive because it covers more perils than other policies. This policy is similar to the Special Form policy in that it can financially protect you from all perils except those specifically stated as not covered in your policy.
Condominium Unit Owners Form, HO-6: This is for owners and/or occupants of condominium units. It Insures your personal property and your walls, floors, and ceiling against all the perils and also extends coverage for damage to additions and/or alterations that the unit owner may have made, up to specified limits. Usually, this coverage for alterations kicks in only after any insurance limits are reached by policies (if any) that are purchased by the condominium association.
Mobile Home Form, HO-7: This is similar to the Special Form policy, but it is specifically for mobile homes. Mobile homes don't have the same coverage as regular homeowners insurance.
Older Home Form, HO-8: This is for older homes where the cost to rebuild is greater than the market value. It covers the same set of perils as the Basic Homeowners policy.
Dwelling Fire Form: This policy only covers your dwelling and only for a few specific perils. It does not cover your personal property, personal liability or medical payments. This coverage is a popular option for vacation homes. It's also the kind of limited policy your mortgage lender will purchase for you if you let your homeowners' policy lapse. It is important you know this, so you don't purchase a Basic Home insurance Policy when what you really need is a Comprehensive Form.
2. Do a quick research on the insurance company
After analyzing the exact type of insurance you need, it's advisable you conduct your own little research on the company you are interested in, so you can verify their credibility and reliability before buying the product.

3. Try to get a discount on the premium before signing.
Lastly, before signing the final agreement, read the policy carefully and seek the guidance of your agent. Try as much as you can to get a discount where it's available. It is even possible for you to increase your deductible and get a cheaper premium.
Related Post: Home Insurance: Meaning, Coverage, and How it Works in Nigeria