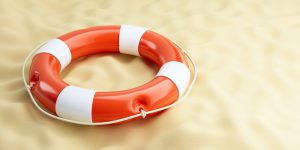 Let's be honest for once in this country. I know the majority of you probably raise an eyebrow when someone talks about Insurance but if we are being truthful with ourselves here, the fact is that if you have loved ones who depend on you financially, whether immediate family, extended family or whoever, you need life insurance.
Period. This is because a life insurance policy allows your beneficiaries to cover their living expenses after you die (lets face it, we'll all die whether we like it or not).
And with all the ads flying all up in your face of this and this Insurance company in Nigeria promising this and that, it could be really tricky (even risky} when deciding how to choose a life Insurance company. Do you opt for the cheapest option and save some money? Or do you choose the popular but more expensive company you recognize?
Relax and read on as I show you the do's and don'ts when choosing a Life insurance company.
How to choose a life insurance company and not regret it.

1. Company health
Choosing a life insurance company is a serious issue. You no fit joke at all at all. It's a long term business relationship that often times outlasts many marriages nowadays and typically lasts for 10, 20 or even 30 years. so you'd want to be pretty sure that the company you're choosing can will still be around if you need to make a claim down the road.
One silver lining here to make you sleep well at night is that Life insurance companies are highly regulated by the Government which is one assurance that the one you choose will be as healthy as a Horse.
Since these are publicly listed companies, they are mandated to report their financial reports publicly so you get to know first hand if they're making or losing money.
2. Go for a great product
Everyone wants value for their time and money. No one wants to buy rubbish with their hard earned cash. This in mind, you want to choose an insurance company that offers robust coverage with few exceptions and exclusions, and yes, the option to renew your Insurance policy in the future.
I just told you the "Do's" part. Now here is what you should never let happen.
Never consent to an agreement that has anything with the word "simplified" or "guaranteed" on it. That's a big no-no. Learn why here.
3. Checkout reviews
You know it's funny most people talk about word of mouth marketing as if it's always a good thing. But as they say, "Karma is a Bitch". The bitter truth is that if your products and services are shitty, oh, you'll get word of mouth marketing quite alright, but it'll all be shitty. Garbage in, garbage out right?
As it concerns how to choose the perfect insurance company for you, please make Google your friend. Search for reviews about that company you're eying from afar like a bad boy back in school scoping fine girls from a distance and see what people are saying about them. If you're at a loss on how to go about that, search Google for "Insurance company name" "Review" (The name of the insurance company you are investigating and add "review" beside it.).
Better still, if there are no reviews online for that company, the opinions of people who you trust can be a very vital substitute (I mean, this is literally the definition of word of mouth, right?}.I didn't say go and ask any Tom, Dick, and Harry you see about what Insurance company is the best to choose oh. There are some people eh that are ready to talk from morning to night as long as you're ready to listen (all of you know una sef).
4. Compare prices (because why the hell not)
Remember I mentioned at the beginning that the common dilemma people might face when choosing a life insurance company is whether to go for the cheap option or the popular, more expensive option.
It is usually advised by industry professionals to pay the lowest premiums possible because your insurance company will try to dodge paying your death benefit.
And also note, getting a premium priced cheaply for you doesn't necessarily mean you'll getting terrible services (which is mostly the case in real life).In this case however, it usually means that Insurance company is bargaining for a cheaper price with you more aggressively than the other just to "win the sale." by all means necessary.
Now you know what to look for. You know how to choose a life insurance company to be with you till death do you part. What's the next step to take? Get your life insurance now. Click here.