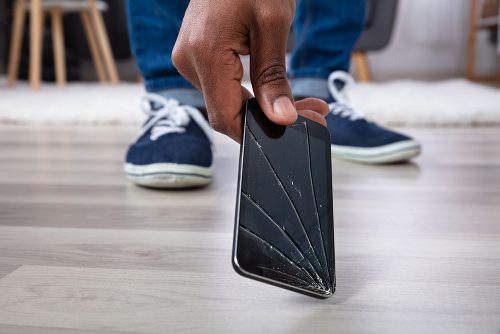 Before we discuss the 5 advantages of mobile insurance, how do you ever get prepared for a phone that gets smashed? A smartphone that costs you your life savings and debts! Ah! You don't want to be in this mess. Nobody wants to be that person, trust me.
A mobile phone has become indispensable in our modern world as it gives a range of benefits for work and personal use. But it comes with its risks. It is only wise to secure an ally in unexpected events of loss and damage. This ally is the mobile insurance plan, it has massive advantages for every mobile user.
5 Advantages of Mobile Insurance:
Peace of Mind
Nothing beats a peace of mind from the fears of the future. So I'm guessing you just got a new phone and the next prayer that comes to your mind is 'make this phone no go loss o!" Apart from the fear of loss, your mind wonders what would happen if it smashes. Tragic! Tragedy becomes a myth when mobile insurance comes in. Now a new phone comes with equal peace.
Protection Guaranteed
Insurance offers protection against financial instability when getting a new phone. It protects holders against financial loss in the event that the phone screen is damaged or stolen. How better to recover from a loss than having an option that covers you during the sad phase.
Cost Effectiveness
The mobile insurance plan is an effective way to protect your priced phones for an affordable premium. The little extra money you pay for insurance goes a long way to secure high costs to be thankful for. For instance, at SLOT outlets, you will be advised to pay a small amount for insurance if you buy some selected brands. Such cover would last for a year and all damages will be covered by the company.
Also Read: Best Mobile Phone Insurance Package
Replacement
Mobile Insurance covers accidental damage with a low cost. And if your phone needs a replacement, you'll know you're getting a new phone back, you can call it 'tear rubber.' Much to your surprise, you will see that deductibles are cheaper than the actual cost of repairing a phone or replacing one.
People with smartphone insurance are sometimes surprised to find that they have to pay a deductible when filing a claim. But just because you have to pay a deductible when filing a claim doesn't mean insurance is pointless.The Repairs are not Risky
Have your phone ever gone through a confident incompetent phone repairer who also take joy in giving a never ending time? If your phone haven't, you have got a new testimony to share. If yours have, then you remember the back and forth and eventual loss of your valuable phone. With the manufacturer warranty guaranteed, the mobile insurance companies ensure that your phone is the hands of people with good expertise.
With insurance in hand, you gift yourself a phone cover for any future fault that might occur. To find about more on mobile insurance, sign up for our newsletter.