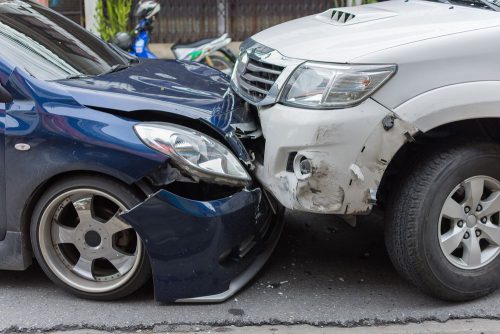 Wondering what insurance policy to choose when it comes to your automobile? Sometimes, the right choice of an insurance policy depends on a number of factors including your immediate needs and exposure to risk. Other times, you are just caught up in the process of ascertaining what insurance policy really fits.

Here, we do an exhaustive juxtaposition of two forms of automobile insurance policies: The Comprehensive Insurance and the Third-Party Car Insurance. At the end of this discourse, we hope you would have gained sufficient information into choosing the right insurance policy for your automobile. C'mon, grab your keys. Let's roll!

First Things First: The Comprehensive Insurance and Third-Party Car Insurance
Let's start with a lay-man definition of 'comprehensive': Encompassing. Broad. Detailed. Extensive. Isn't it? Well, the Comprehensive Insurance Policy pretty much captures the same concept. It assumes some of the fundamentals of the Third-Party Insurance Policy, and more. We shall succinctly examine this, subsequently. However, it is most noteworthy to mention that it doesn't assume all eventualities as there could be narrow restrictions.

The Comprehensive Insurance Policy is that which provides coverage against non-collision damages. By "non-collision damages", we mean vehicles not colliding into each other. There are a number of non-collision damages ranging from weather and climatic conditions to theft, animal collision, fire accidents and such like. The Comprehensive Insurance Policy primarily takes care of these forms of automobile damage.

A 'third-party' is what it is – someone else other than you. This form of automobile insurance policy covers damage(s) against the claims of the policyholder – the first party. In this light; you – the policyholder, are responsible for their automobile damages.

Why You Should Choose Comprehensive Insurance over Third-Party Car Insurance
1. Provides coverage against natural or unforeseen circumstances: 
That's the universal goal of any insurance policy, isn't it? To protect you against unforeseen circumstances. Non-collision damages are not planned for: Climatic conditions or fire accidents happen.
You don't want to get us started on the menace of car theft or forceful break-ins either.

2. Comprehensive Car Insurance covers a wider range of insurance policies:
Although this may relatively incur additional expenses, the comprehensive car insurance covers you and your car. There's no doubt about that, yeah? With a third party insurance policy, you would be 100% responsible for the cost, if your car was stolen or damaged. That's really scary and we can bet you don't want that. 

3. If your car weighs a ton of value, you should consider the Comprehensive Insurance:
This stems from the preceding point we have discussed. If your car costs quite a lot of money, it would be ridiculous to 'walk stark without clothes on' – because that's what it is, really.
If your car got stolen, would you be able to solely afford the cost of getting another without breaking the bank?
4. The Comprehensive Car Insurance provides full compensation during death or disability:
If a policyholder suffers from death or permanent disability, the insurer (insurance company) is responsible for fully compensating the nominee who has been selected by the insured. This is binding in a Comprehensive Car Insurance Policy. 

Conclusion:

The choice of what automobile insurance to purchase depends on your immediate needs, and maybe financial capabilities. There are no bad or worse insurance policies – they each appeal to a different niche and cater to a peculiar situation. Are you yet to secure automobile insurance? Click here to get started today.